In creating or renovating kitchens, often homeowners only focus on the design of the cabinet and kitchen equipment. The kitchen floor as a beachhead is sometimes overlooked. Not to mention the problem of cooking spills. You know how annoying it is to find stubborn stains on the floor, especially if the chosen floor material easily absorbs stains. If you have this problem, the convenience in the kitchen would be reduced. To avoid this, here are 4 tips you can do to make your kitchen floor beautiful and comfortable.
1. Material Selection
The most practical material for kitchen floors is ceramic. In addition to its relatively affordable price, this material is waterproof. You can choose this because it's equipped with a stain-resistant coating. Today there are also many engineered wood materials that are suitable for kitchen floors, they are waterproof and stainproof.
2. Nat and Adhesives and Fillers
If the kitchen floor uses ceramic, then use a special ceramic adhesive. A special ceramic adhesive could avoid the risk of cracking.
Grout fillers should also be a concern. If you only use cement as a grout filler, the beauty of the ceramic display will be reduced. As an alternative, use special grout or grout fillers and adjust the color to the color of ceramics.
For the kitchen, especially for those of you who love cooking, choose a slightly textured floor coating. This relates to safety during activities in the kitchen. The texture on the surface of the material will reduce the risk of slipping when the floors are wet. The texture on the floor also provides its accent for the look of your kitchen.
3. Size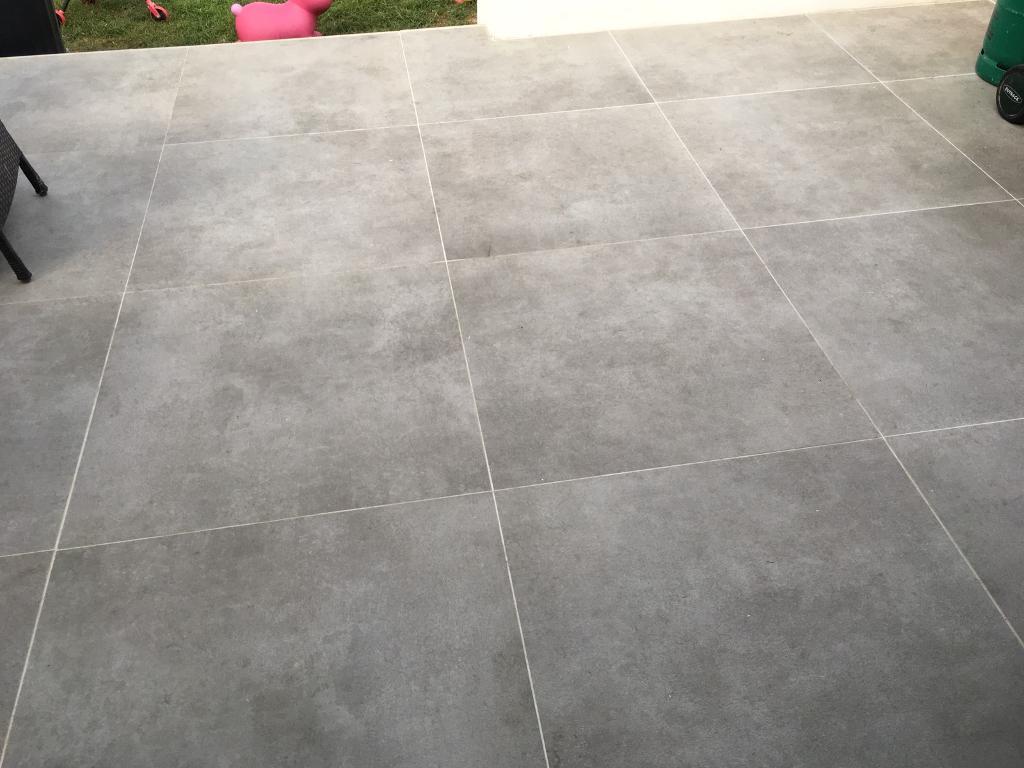 For small-sized kitchens, you should choose large floor tiles, for example, 60 cm x 60 cm. This way, your small kitchen will look more spacious.
You can also use smaller size tiles to reduce the distance between ceramics. However, there is no harm in also using small ceramics for a particular impression you want to produce.
4. Color and Motif
You can adjust the color and motif of the floor with a kitchen theme. Lately, many homeowners use patterned ceramics to decorate the kitchen with a plain white color. But there is no harm also in using a plain colored floor. Choose a neutral floor color like gray or white for a clean look for your kitchen. And what matters is the balance of motifs. Avoid excessive use of motifs in all areas of space.