Jumping on a trampoline can be a great way for kids to have fun as well as exercising. Trampoline training fulfils three elements of exercise, namely cardio, strength training, and also balance. Unfortunately, children often experience injuries when playing trampolines. Well, to keep your children play the trampoline safely, see the five guidelines in choosing a trampoline for school-age children below.
1. Avoid choosing large size trampolines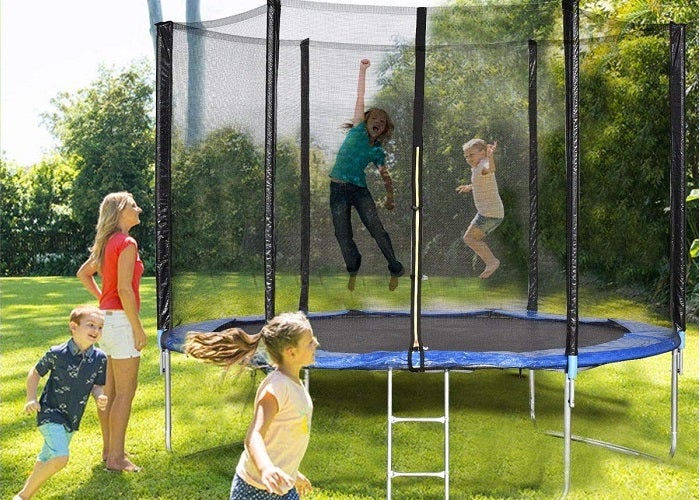 Most injuries occur when more than one child is on a trampoline. Therefore, you should choose a trampoline that is only enough for one child alternately. A large trampoline will allow several children to play together, so the risk of injury will be higher.
 2. Pay attention to the material and load capacity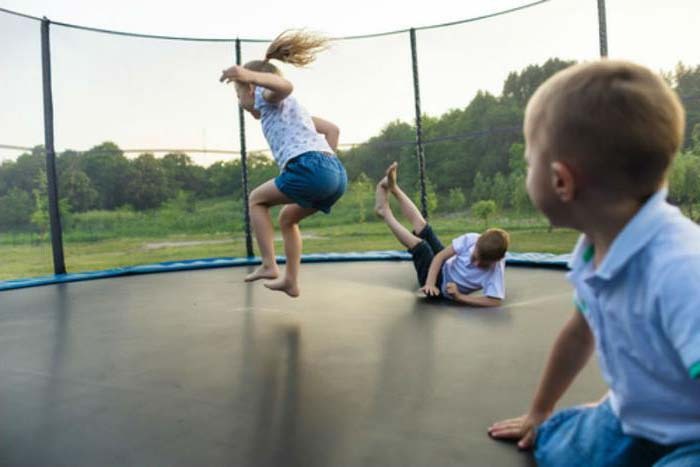 Trampoline material should be made of sturdy metal and have smooth edges and no rust. If the edges of the trampoline are pointed or sharp, it can injure the child's skin and tear his clothes. Also, pay attention to the load capacity, is it suitable for the child's weight?
3. Choose the round trampoline with a safety net
The reason is, square or rectangular trampolines tend to be more dangerous because they create a higher bounce when the child jumps. Also, make sure the trampoline has a safety net. It would save your child in case of being thrown outside the trampoline area.
4. Choose trampolines without spring
Spring trampolines tend to be more dangerous, even though a safe layer covers the spring material area. Therefore, you should choose a trampoline that uses elastic materials, such as rubber bands. Although it does not have a spring, this type of trampoline has the same effect as a spring trampoline. This one is safer for children because this kind of trampoline will not allow kids to jump too high.
5. Buy a trampoline with detailed safety and usage instructions

When installing a trampoline, you need to work carefully according to the installation instructions. For that, make sure you buy a trampoline with clear installation instructions, only at Decathlon Thailand.