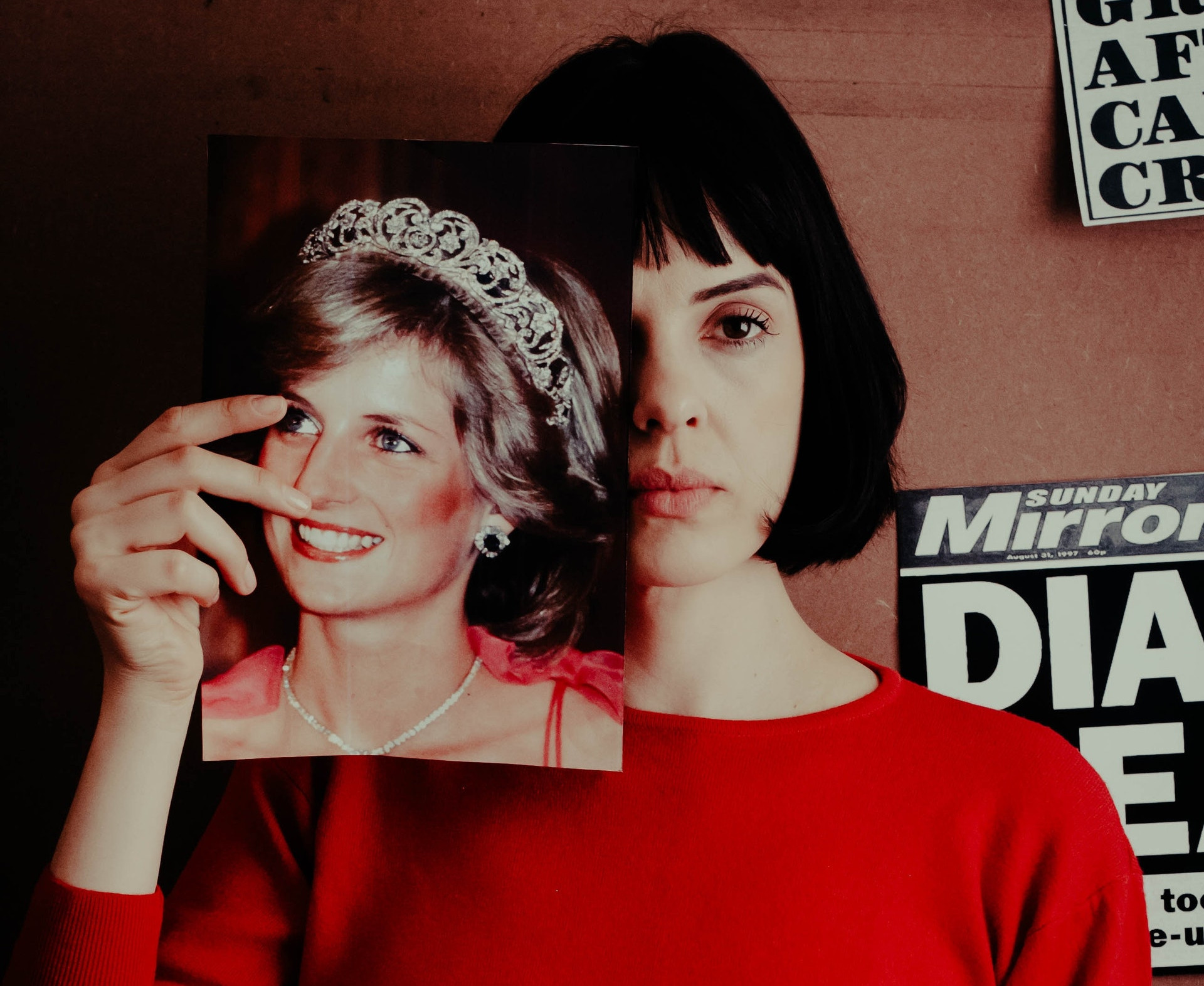 Princess Diana was many things to many people; she was an empathetic humanitarian, a role model for women around the world, a breath of fresh air within the Royal Family and an influential fashion icon.
To truly measure the full reach of Diana's influence, one need only look at her impact on fashion which was admired by millions across the world. As the – unofficial – queen of style she was a trendsetter, fearless with her choices and defined the fashion of the 1980s and 1990s like no other.
Stepping into the spotlight
From the moment she stepped into the spotlight, among rumours of her engagement to Prince Charles, Diana Spencer had the attention of everyone. Upon the official announcement of her engagement in front of the world's press on 24th February 1981, Diana debuted her now iconic blue skirt suit by Cojana – which matched her sapphire engagement ring – complete with a white blouse.
While this cemented Diana as a fashion symbol to watch and helped popularise the power suit for women, this outfit was the product of necessity. As reported by Marie Claire, Diana was browsing for an appropriate outfit to wear for this momentous occasion in high end fashion salon Belville Sassoon when a sales assistant suggested she look somewhere more 'budget-appropriate'. Not wishing to make a scene, the soon-to-be princess headed to Harrods and cobbled together the blue outfit which she eventually wore for the royal occasion. Not only does this show Diana's modesty when faced with patronisation, but she proved that it was possible to make affordable clothes into fashion statements.
Early 'twee' fashion
Considering Diana is often regarded as one of the most influential style icons, it is a surprise to learn she was not that interested in fashion. Before being thrust onto the world stage Diana confessed to only owning one long dress, one silk shirt and one smart pair of shoes. After her engagement she compensated for this by buying similar outfits in bulk but conforming to a safe twee aesthetic with bows, frills, puffs and wide sleeves.
This is best epitomised in her 'fairytale' wedding dress, designed by David and Elizabeth Emanuel, which she wore on 29th July 1981. Boasting a 25-foot taffeta train and 153-yard veil complete with a tiara, Diana's dress has gone down in history as both an example of one of her early fashion statements and an iconic wedding dress for the ages. This early style also reflected the young age of Diana, who had only just turned 20, and as her fashion evolved in the subsequent years this reflected the growing maturity of the princess.
Ever evolving fashion
The mid 1980s saw Diana's fashion choices become increasingly bolder. Whether it was the bold midnight blue evening gown she wore when dancing with John Travolta or the daring open-back silver number she debuted at the premiere of James Bond film 'A View to a Kill'; Diana was constantly embracing change.
However, one constant – in her ever evolving exploration of fashion trends – was her love for polka dots. Alongside her fondness for pearl jewelry, her ability to work polka dots into any of her dresses, hats or skirts was inspired. This allowed her to embrace the bold colours that this pattern championed while giving her outfits a recurring theme whether they were worn casually or for royal appointments throughout the colourful decade.
Rebelling against royal tradition
Once it was announced that Prince Charles and Princess Diana had separated in 1992, Diana's fashion flourished like never before. She actively rebelled against the shy princess she had once been seen as a decade ago, and the way she did so was through her outfit choices. No longer restricted by royal tradition the princess infamously wore the appropriately named 'revenge dress', a black off-the-shoulder dress designed by Christina Stambolian. While many were shocked by the plunging dress, dubbed by some as not-so-fit for a princess, it was an extremely conscious decision by Diana to wear it the same night Prince Charles confessed to adultery on television.
While Diana never had a definable style, per se, she had an ability to tap into the zeitgeist of the time and through her outfits dictate where fashion was headed. Her foray into 90s fashion is the perfect example of this with her ability to make wearing cycling shorts with oversized sweaters and jackets a trend, still as fashionable today as it was nearly three decades ago. Even something as simple as Diana choosing to wear a pair of blue faded jeans, nicknamed 'mom jeans', with a white shirt has become a long lasting fashion statement. If you're interested in following the fashion of Diana through the decades, make sure you watch True Royalty's Princess Diana documentary Diana: Icon.